The Rainmaker – Auto Amazon PPC Optimization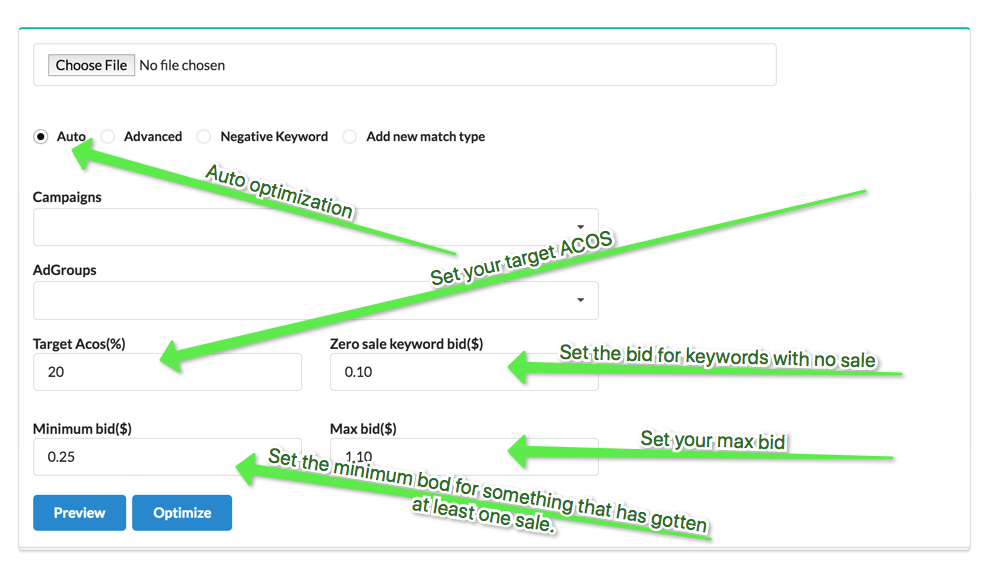 Download your bulk PPC file from Seller Central. Use the maximum amount of data available (60 days)
Set "Auto Optimization"
Set your target ACOS. Don't know your target ACOS? Use out ACOSINATOR tool to find out.
Set the bid for keywords with zero sales
Set a minimum bid for keywords that have had a sale but may have a very high ACOS.
Set the max bid for all keywords being optimized.
Click "Preview" to see what value your bids will be changed to
Click on "Optimize" to apply the optimization
Click on the "Download Updated Excel" file on the top bar
Upload the file download we provide to you.