Amazon PPC Dominator – Create Amazon PPC Ads & Campaingns.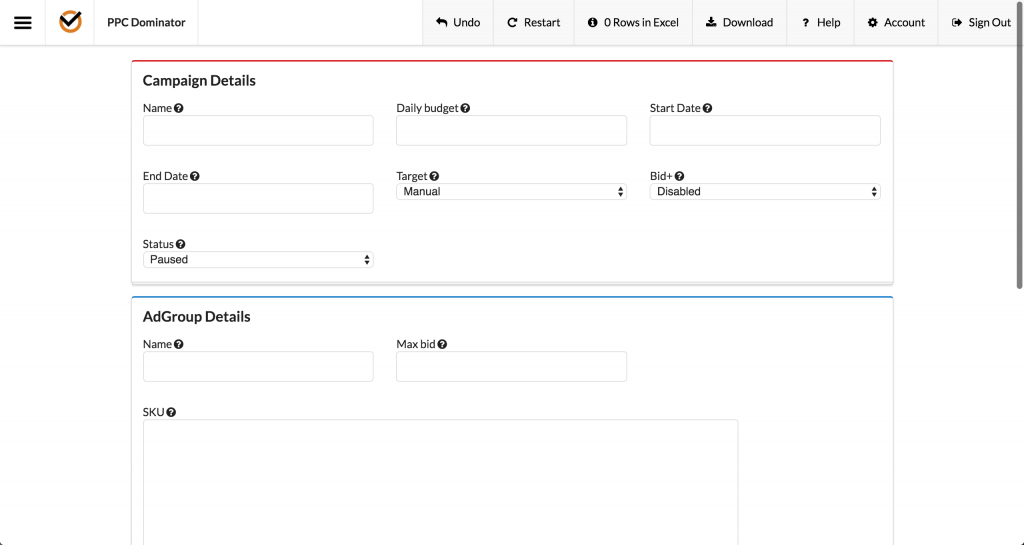 Enter your campaign details like Campaign Name and Budget.
Enter your ad group details and SKU(s)
Add keywords to your Amazon campaign.
Set your keyword match types and bids
Click on "add data"
Click on "Download" to download the CSV of your campaign to upload to Amazon.