So it's time to hire a virtual assistant. The question is, how do you find the right one?
I will explain below the tried and tested process that I myself have used to hire the virtual assistants that have been a great asset to my Amazon business. We'll go from understanding VAs and what they can do for your Amazon business to the places to rely on to find them and how to successfully interview and work with them.
(1)  What is a VA?
A VA is someone who works remotely – not in an office that you run – and offers various specialized skill sets to one or several entrepreneurs at the same time. Using their niche expertise, they can help you with almost any task you can think of. This may include lead generation, scheduling, email management, order fulfillment, product sourcing and listing, customer service, and PPC.
No matter what the task is, you can probably hire a virtual assistant to help you get it done. I have hired for almost every imaginable task that came up when I ran my Amazon business and found the right VA to take good care of each area. And don't take my word alone – other entrepreneurs also have their own success stories about hiring virtual assistants.
(2)  How Can a VA Help Your Amazon Business?
Expertise and Experience
When you hire a virtual assistant, you are bringing on a specialized service. This is the best benefit of going for freelance VAs versus a run-of-the-mill office assistant. VAs who work remotely often niche down since they are running freelance businesses and are governed by many of the same rules that Amazon business owners must follow. This means that you are getting expertise and experience that has been honed over several years.
Greater Choice
Because they work remotely, you have access to global talent and not just the talent that is available in your local area. This is a huge opportunity for your Amazon business because you can hire a virtual assistant from almost anywhere in the world. This large pool means that finding the best one for your needs becomes much more likely and almost a sure thing if you search in the right places and go through the process carefully.
Higher Productivity
Freelancers, in general, tend to be more productive because they are running a business – they don't have job security. Just like you and me, they have to stay on top of things and maintain their edge. In addition, many freelancers don't tend to go very far from home to work. Eliminating travel time means that they tend to work more hours than people who commute every day.
Plus, because millennials want to freelance rather than hold down traditional jobs, the pool
is getting bigger and bigger. Many experienced professionals are also going the way of the gig economy year after year because it is proving to be more fulfilling than the 9-5 grind. Because of all these reasons, freelancers will get you better results almost every time.
Lower Cost
When you hire a virtual assistant from a location where the cost of living is lower than where you live, you can pay a lower rate for the same high level of service that you would get from a local hire. On top of that, because you aren't hiring an employee, you don't have to pay for benefits like paid leave, overtime pay, or medical and dental insurance. As business owners, virtual assistants have to take care of these expenses themselves. You also don't have to factor such expenses as transportation into you offer to make it attractive because many freelancers work from home.
Moreover, because you don't have the standard employer obligations weighing on you, you have more flexibility. There's no severance pay or tenure or raises to worry about. If you're not happy with a VA's performance, you just call it a day. If you don't want to give them a raise, you don't have to. (Of course, after a while, if you're happy with them and what to keep them, you really should, as well as give bonuses – remember, they have no obligations to stay with you, either.)
If that wasn't enough to convince you, your business doesn't have to take a hit because of holidays. Most VAs from overseas will work through your holidays without a problem. You won't likely have to pay them more to work on holidays, either. Best yet, you pay zero overhead because you don't have to maintain office space, or even buy equipment for them to use and provide them with free drinks and food. You may have to shell out for a few premium tools if you are hiring at lower rates, however.
(3)  Where do you find a VA for Amazon?
The best place to find a Rockstar VA for your Amazon business is a legitimate marketplace where only the best gather. Having stellar VAs pooled in one place raises your chances of finding the right one for your needs in a shorter time. Freelancers who are highly motivated and highly skilled don't like to market themselves on questionable sites because it speaks to their integrity and professionalism.
Plus, the best places for them to find the kind of work that suits their level of skill and experience, as well as their attitude, are reputable sites that focus on a particular niche. In your case, this would be marketplaces that specialize in eCommerce, specifically Amazon.
There are so many websites where you can hire a virtual assistant, but not all of them will leave you feeling satisfied. In our case, it was so frustrating that we decided to build a freelance marketplace of our own!
FreeeUp is that marketplace, established after my business partner and I had horrible experiences trying to find the right VAs for our Amazon business. Most of them did not:
have eCommerce experience

know Amazon well

communicate well or have a good work ethic in general
In addition, it took so long to hire a virtual assistant through the platforms that we used. This plus the multiple failed hires drained us of time and money over the long term. It was a nightmare. To top it all off, they did not have good support – at least, without us having to spend even more – all wanted anyway because we had to go through so many hoops to hire the virtual assistants that were the right fit for us.
(4)  What Steps Should You Take to Interview and Hire a Virtual Assistant?
Where you hire a virtual assistant is very important because it saves you a lot of time and expense. But from the interview through to onboarding and getting to work is even more vital for your long-term success.
Follow these steps and tips to raise your chances of a successful hire every time:
Write out Task Details
You need to create a detailed description for what each task entails and how you prefer that they are handled. Start with the task that is most pressing. This includes your desired outcomes for each task. Be as detailed as possible, and don't group tasks together unless you want to attract a generalist rather than an experienced VA. This document will go to the person you hire for that specific task. Then create a summary of these details that hits on the most important points.
Write out Work Expectations
Create another document that explains what you expect from the VA in general – like being responsive, working during your business hours, giving you progress updates, and the like. This document will go to every hire you make. Then create a summary of your expectations that hits on the most important points.
Post the Details and Expectations
Take your summaries and start looking for a VA by submitting them to your chosen hiring platform. The people you attract should be great matches if you've made a real effort on your task description and expectations. If you are not getting the people you want, review the parameters, tweak your documents, and repost.
Interview and Hire
Review the VAs who are interested in your task and choose one or a few to interview. Go over the description and expectations in more detail and see how the candidates react. Ask poignant questions about the areas that you feel are non-negotiable. If you like the way one VA responds over another, that's the one to hire.
Onboard and Test
Set a time to discuss the full task description and your expectations before you get to work so you are sure that the VA you hire is totally on the same page and everything about the task is clear. Then approve a set number of hours for them to work on a test project. If that goes
well, expand until you are completely confident that you've found the right VA.
Then you can go on to hire for another task.
Final Thoughts
If you run into unresolvable issues, go back and try a different VA. You should never settle. Invest the time and effort now to hire a virtual assistant who will not give you problems down the line. Make this investment early on to avoid wasted resources and future long-term damaging issues!
The process above is a general outline of what I used when I built an Amazon business run completely by freelancers. Your business is unique, so take these steps and work out the details based on what makes the most sense for your own business.
---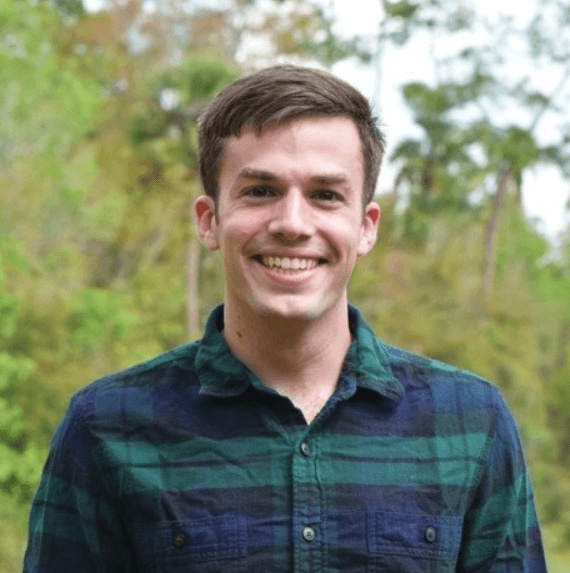 Connor Gillivan is the CMO and co-owner of FreeeUp.com, a rapidly growing freelance marketplace making hiring online simpler. He has sold over $30 million online, has hired hundreds of freelancers to build his companies, is a published author, and is the owner of ConnorGillivan.com. He currently lives in Denver, CO.
http://www.facebook.com/freeeupcom
http://www.youtube.com/channel/UCqoq7EGvwLQXgiYuIG8_iMg
http://www.linkedin.com/in/connorgillivan
http://twitter.com/connorgillivan   @ConnorGillivan